Event Information
Return to previous listings page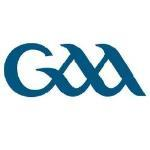 Christy Ring, Nicky Rackard & Lory Meagher Finals 2018
Croke Park, Dublin
23/06/2018 16:00
General Event Information
Share or Bookmark this event
Further Event Information
Christy Ring/Nicky Rackard/Lory Meaghar Finals 2018

Lory Meaghar Final
Lancashire v Sligo
Throw in: 12.00

Nicky Rackard Final
Donegal v Warwickshire
Throw in: 16.00

Christy Ring Final
London v Kildare
Throw in: 14:00

Ticket Information
Adult: €25.00/£22.00
Juveniles: €5.00/£5.00
Concession: A €5.00 rebate is available on full price Adult tickets from the designated turnstile with valid ID prior to entry.

Tickets are only available in the Hogan Stand. All seats are unreserved.